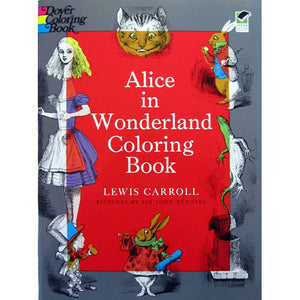 The perfect introduction to Lewis Carroll's classic tale! This low-priced book includes John Tenniel's drawings from the original edition, each enlarged so that they are just the right size for coloring. Plus, boys and girls can read along with an abridged version of the story.
36 ready-to-color illustrations.
Book Dimensions: 8-1/4" x 11"
64 Pages
Note: The retail prices are marked on the back of these books but these books are nice enough that you could re-sell them at a fundraiser for more than retail if you wanted to.