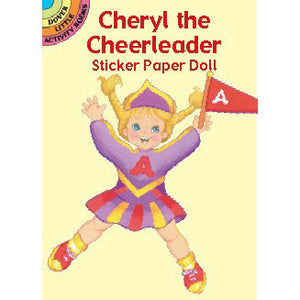 This mini book includes four different cheerleading outfits along with matching accessories including a megaphone, team flag, pom poms, and more for Cheryl to wear as she jumps and cheers. Just lift off the stickers and place them on the doll on the back cover. The stickers can be used over again after you put them back into the book.
1 doll, 4 costumes
Book Dimensions: 4-1/16" x 5-3/4"
4 Pages
Note: The retail prices are marked on the back of these books but these books are nice enough that you could re-sell them at a fundraiser for more than retail if you wanted to.