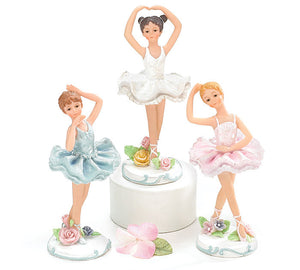 Ballerina hand-painted resin figurines available in pink, blue, and white costumes decorated with iridescent glittery details. Such beautiful dancers with dainty roses at their feet!  A lovely gift for a young dancer!  Not recommended for children under age 4.
Approximate dimensions: 5 1/4"H X 2 1/4" Diameter base
Note: This item is imported from China and is not made in the USA.