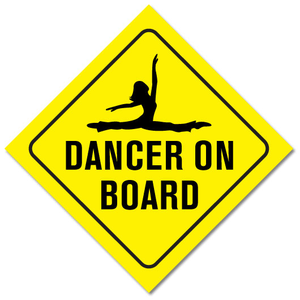 ***THIS IS A CLOSE OUT SALE AT HUGE DISCOUNT BELOW COST, PRICING IS FOR ENTIRE QUANTITY AVAILABLE.***
These sturdy, American-made Bumper Stickers are an eye-catching way to express your love for dance on the road!
Approx. 5" x 5" Square
Made of high-quality vinyl with back adhesive.
Easily removed from vehicles for up to 6 months
Ideal for use on cars. Suited for indoor or outdoor use.