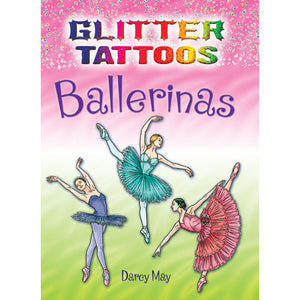 Show the world your love of ballet with glittering body art! These four colorful tattoos feature willowy dancers in classic ballet poses. Each elegant image is dusted with glitter for an extra-special sparkle that's reminiscent of the magic of the dance theater. Simple instructions explain the easy-on, easy-off application and removal.
4 glittery temporary tattoos
Age Level: 7 and up
Book Dimensions: 4-1/16" x 5-3/4"
4 Pages
Note: The retail prices are marked on the back of these books but these books are nice enough that you could re-sell them at a fundraiser for more than retail if needed.