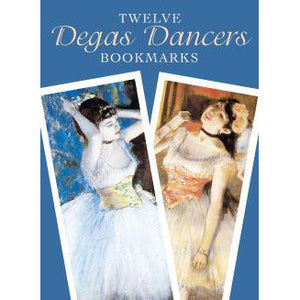 Renowned for his studies of ballerinas, both on stage and off, Degas excelled at capturing fleeting, transitory gestures. Enchanting markers include details from 12 of the famed French artist's finest paintings, among them: Dancer at the Bar; Frieze of Dancers; Dancer with Bouquet, Curtseying, and 9 others.
12 full-color Bookmarks

Book Dimensions: 4-3/16" x 5-3/4"

Note: The retail prices are marked on the back of these books but these books are high-quality - you could re-sell them at a fundraiser for more than retail if you wanted to.