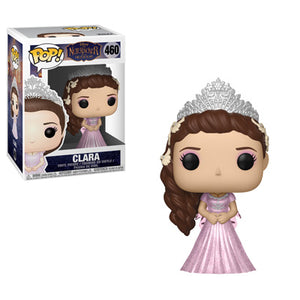 *** THIS IS A CLOSE OUT SALE AT HUGE DISCOUNT BELOW COST, PRICING IS FOR ENTIRE QUANTITY AVAILABLE.***
Dive deep into a fantastical world of dancing sweets, fiendish rats and a Christmas Eve no one could ever forget with two essential characters from Disney's The Nutcracker and the Four Realms. 
Join Pop! Clara on the adventure of a lifetime and marvel at the sweetness and beauty of the Sugar Plum Fairy.
Note: These items are imported and not made in the USA.