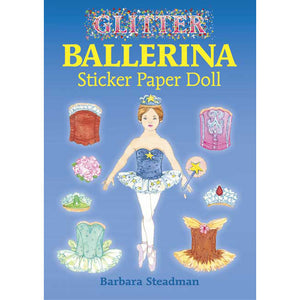 One prima ballerina and costumes enhanced with sparkling feathers, stars, and floral designs.  21 full-color stickers.
1 doll, 21 costume stickers

Book Dimensions: 4-1/16" x 5-3/4" 4 Pages

Note: The retail prices are marked on the back of these books but these books are nice enough that you could re-sell them at a fundraiser for more than retail if you wanted to.