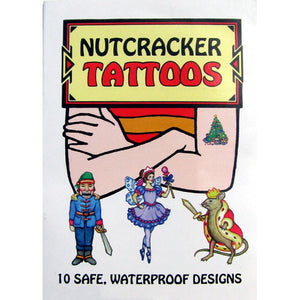 Ten enchanting images from the beloved holiday ballet: Clara, the story's heroine; the Nutcracker Prince, the Sugar Plum Fairy, the dreaded Mouse King, and more. Safe and easy to apply and remove.
10 full-color temporary tattoos
Book Dimensions: 4-1/16" x 5-3/4"
Grade level: Preschool - 5 (ages 3 - 10)
Note: The retail prices are marked on the back of these books but these books are nice enough that you could re-sell them at a fundraiser for more than retail if you wanted to.